Enjoy a new life experience
The spa experience from the comfort of your home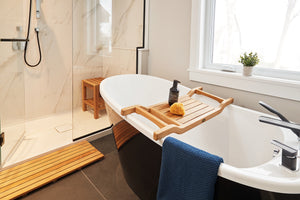 add luxury to your bathroom today
Create pleasing experiences
Pause and connect with youself
As seen in

Sustainable resources
Reforestation programs
We use legal wood sanctioned by the Indonesian Government and harvested at Perum Perhutani plantations to manufacture our products. In these plantations, teak trees are grown specifically for furniture fabrication, following strict forest development plans and reforestation programs without harming other vegetation.
The spa experience from the comfort of your own home
Our exceptional design, unparalleled quality, and world-class customer service have made us the preferred destination for all of your teak wood bath and patio needs.